​
RESOURCE COORDINATION
​

People whose lives have been ravaged by addiction often require referrals to additional services in order to get their lives back on track. Help in coordinating resources and discovering programs that are available can help our consumers to live happier and healthier lives. Our approach is very hands-on and practical and consumers work with a trained staff member to identify their needs and then develop and implement an action plan designed to achieve results. Our Resource Coordinator is very helpful and serves as a guide to accessing beneficial services.
Some of the areas that we can provide assistance with include:
Job Training and Referrals.




GED Training and Educational referrals.

Connecting to programs offered through the Pennsylvania Office of Vocational Rehabilitation (OVR).

Traveler's Services (Free or greatly reduced public transportation fares).

STD, HIV and Hepatitis C testing and referrals to medical practitioners treating such conditions.

Referrals to Women's Healthcare practitioners and programs.

Referrals to Mental Health practitioners, providers and programs.

Housing referrals and creating an action plan to achieve independent living.

Referrals to obtaining public assistance, food stamps, medical assistance, WPIC, SSI and SSDI.

Legal referrals and acting as a liaison between the consumer and courts, prisons and departments of justice-related services, probation and parole.

Referrals to programs involved in developing life skills including finance, budgeting, planning and time management.

Referrals to peer support programs to help with such things such as medication compliance.

Coordination of services to help people with children in the CYF systems.

Emergency clothing and food.
​FOR RECOVERY HOUSING

John Miller
Founder and President:
​(412) 773-0892
​ (Mobile)

Ali Bradley
Administrative Director
Admissions:
(412) 339-6787
​ (Mobile)

OUTPATIENT SERVICES/ OTHER SERVICES

Ali Bradley
Administrative Director
Admissions:
(412) 339-6787 (Mobile)

​Carol Elsesser, M.Ed. Project Director


Phone:

(412) 291-8039

Fax:

(412) 502-5122

Home Office Location:
409 Dinwiddie Street
Pittsburgh, PA 15219
www.recoveryunitedpittsburgh.com
Our Annual Report is available for review by the public at our Home Office location.
Powered by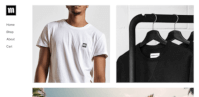 Create your own unique website with customizable templates.