One of the first guys I sponsored thought the First Step should be changed. Based on what he was experiencing in early recovery it seemed to make sense. His new, improved First Step was, "We admitted that we were powderless and that our wives had become unmanageable".

He first alluded to the fact that since he was no longer snorting cocaine that he was "powderless" and went on to suggest that his wife had to be clinically insane because she was making his life unmanageable. After I kicked him in the shin and slapped him hard we sat down for a little reality check.
I explained to him what he initially could not see. I asked him to identify an area in his life that was unmanageable. He chose rush hour traffic. Apparently, like many of us, traffic made him nuts. He would scream at other drivers, change lanes frequently without gaining any ground and had a recurring vision of ramming the rear end of drivers he believed were impeding his progress. I asked him, "Do you have any power over these people or traffic patterns in general?" Before he answered I saw the light go off in his eyes. We went on to have a spirited exchange about how powerlessness and unmanageability were now and would forever be inextricably connected.

This thought process is now so palpable that when situations occur that would normally throw him into a dark spiral of unmanageability he can now see how powerless he truly is. This has also opened a brave new world where he realizes that the only power he does have is the power to change his attitudes, reactions and his own reality.
​
If anyone would like to discuss this further I am available to kick you in the shin, slap you hard and sit down with you for a little reality check.

Tim G.

Powered by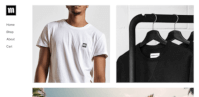 Create your own unique website with customizable templates.