​​MEDICATION ASSISTED TREATMENT
ANOTHER PATHWAY TO RECOVERY
Some people who suffer from the disease of addiction, particularly opioid addiction, present symptoms that warrant certain types of medication to help them in their recovery efforts. Just as each person's addiction is different, each person's recovery is different as well with unique pathways, processes and learnings. Medication Assisted Treatment is one path that is useful to some people.
Medication Assisted Treatment is one way to help those with addiction to recover their lives and find a new way to live. There are four, equally important parts to this form of treatment: ​
​
Medical treatment by a physician
Counseling
Medication
Support from family and friends.
These four parts work together to help people recover. Medication Assisted Treatment may be helpful to your friend or loved one get a leg up in the recovery process and ameliorate the symptoms of withdrawal.
In 2017, Recovery United Pittsburgh will launch a new Medication Assisted Treatment (MAT for short) program.
For some people - certain medications can help support recovery and we believe that the use of those medications should be temporary. In this program, we are treating addiction; but, recovery is the ultimate goal. Recovery United Pittsburgh believes that total abstinence from all mood and mind-altering drugs should be the final objective that people in recovery should pursue. Recovery United Pittsburgh is licensed to provide Medication Assisted Recovery from the Pennsylvania Department of Drug and Alcohol Programs.
At Recovery United Pittsburgh, we will be treating addiction as distinguished from merely providing medications.
In this program, Recovery United Pittsburgh will provide services to individuals 18 years of age or older who are diagnosed with opiate use disorder - severe and who meet the following admission criteria:
They must be neither dependent upon, nor using benzodiazepines, alcohol or Central Nervous System Depressants.
They must be free of any psychiatric disorder that would significantly interfere with treatment.
They must be free of active or chronic suicidal or homicidal ideation or attempts.
They must be free of medical conditions that would significantly complicate treatment.
They must be willing to engage in and participate in all components of the program, including Outpatient Treatment Services – Group and Individual Counseling and follow through on all recommendations and proscribed treatment plans by our Medical Director, Clinical Director/Facility Director, Counselors and Recovery United Pittsburgh Staff Members.
Essentially, we will treat any person whose lives have been severely affected by their use of opiates and who believe a first step in recovery is stabilization with the use of medication.
To aid in the recovery process, Recovery United Pittsburgh will prescribe the buprenorphine/naloxone product (Suboxone and Zubsolv).
Please note that Recovery United Pittsburgh does not plan to use Methadone as a part of its Medication Assisted Recovery program.
We have an experienced Medical Director specializing in Addiction Medicine on staff who will have appointments for all patients coming to Recovery United Pittsburgh seeking to pursue Medication Assisted Recovery. After a thorough screening with our Medical Director and our Project Director an individualized treatment program will be developed and implemented for patients engaging in Medication Assisted Recovery. We will also have licensed Nurses on our premises to manage medication distribution. Weekly doctor's appointments, group and individual counseling will all be mandatory activities for patients to participate in our MAT Program. Like our Outpatient Treatment Services our MAT Program focuses on the individual and our treatment methods are highly personalized.
People in our area are dying rapidly from opioid use disorder and opioid overdoses. Public outcry and the media coverage of this epidemic have caused our government to do something to solve the problem and there are a number of new Federal and State programs that are being initiated.
At Recovery United Pittsburgh, we believe that Medication Assisted Recovery is another useful method of dealing with the opiate epidemic. That is to say, we would rather see people pursuing this course of treatment and recovery than to see them die from overdoses and other addiction-related accidents and deaths.
A very informative booklet has been published by U.S. Department of Health and Human Services Substance Abuse and Mental Health Services Administration Center for Substance Abuse Treatment (SAMHSA) entitled
Medication Assisted Treatment for Opioid Addiction: Facts for Friends and Families
. Click of this link to access the full booklet.
---
​FOR RECOVERY HOUSING

John Miller
Founder and President:
​(412) 773-0892
​ (Mobile)

Ali Bradley
Administrative Director
Admissions:
(412) 339-6787
​ (Mobile)

OUTPATIENT SERVICES / OTHER SERVICES

Ali Bradley
Administrative Director
Admissions:
(412) 339-6787 (Mobile)

​Carol Elsesser, M.Ed. Project Director


Phone:

(412) 291-8039

Fax:

(412) 502-5122

Home Office Location:
409 Dinwiddie Street
Pittsburgh, PA 15219
www.recoveryunitedpittsburgh.com
Our Annual Report is available for review by the public at our Home Office location.
Powered by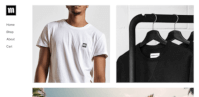 Create your own unique website with customizable templates.