OUTPATIENT TREATMENT SERVICEs
A PERSONAL APPROACH FOR EXCEPTIONAL RESULTS!
Our Outpatient Treatment Services program focuses on the individual and our treatment methods are highly personalized. Our groups are small, engaging and highly effective, unlike many of the larger institutions that tend to treat people like numbers. Furthermore, many of our licensed and professional counselors are in recovery themselves and can add their personal experience to help you with your recovery goals.
---
Outpatient Mission and Vision Statement:
The mission of our Outpatient Treatment Services program is to provide accessible and quality treatment to people seeking relief and recovery from the destructive effects of their substance abuse and dependence.
RECOVERY UNITED PITTSBURGH SEEKS TO ENHANCE THE TREATMENT SAFETY NET THROUGH THE PROVISION OF SERVICES
​TO PEOPLE WITH ADDICTIVE DISORDERS BY VIRTUE OF:
Building and maintaining a continuum of care to support individuals and families suffering from substance abuse and dependence.

Providing training in expertise related to the fundamental principles of the recovery process.

Striving to provide research-based, innovative treatment approaches for the benefit of those we serve.
Treatment Methods:
Drug and Alcohol Evaluation

​To determine the level of care most appropriate.

---

​Individual Counseling

Enhanced interpersonal counseling dealing with past issues, stress, anxiety, post-traumatic stress and relationships.

---

Group Counseling

Focuses on augmenting the treatment safety net by developing a supportive recovery environment, identifying and resolving issues and utilizing peer support.



---

​Family Counseling

Provides families with knowledge, awareness and support with regard to addiction and recovery and proactively resolving family issues such as co-dependency.

---
Recovery United Pittsburgh is committed to providing the highest quality of services to its consumers and therefore stands on the following principles:
We shall hold out hope for all individuals and families who we serve.

Consumers and employees of Recovery United Pittsburgh both have the right to be treated with the utmost dignity and respect.

To work in a professional manner with all other providers and members of the community.

To never divert from our mission.

To provide services that are accessible, welcoming, empathetic, hopeful, culturally-competent and comprehensive.

Commitment to training and development of staff in order to maintain the highest level of competency related to our work.
​FOR RECOVERY HOUSING

John Miller
Founder and President:
​(412) 773-0892
​ (Mobile)

Ali Bradley
Administrative Director
Admissions:
(412) 339-6787
​ (Mobile)

OUTPATIENT SERVICES/ OTHER SERVICES

Ali Bradley
Administrative Director
Admissions:
(412) 339-6787 (Mobile)

​Carol Elsesser, M.Ed. Project Director


Phone:

(412) 291-8039

Fax:

(412) 502-5122

Home Office Location:
409 Dinwiddie Street
Pittsburgh, PA 15219
www.recoveryunitedpittsburgh.com
Our Annual Report is available for review by the public at our Home Office location.
Powered by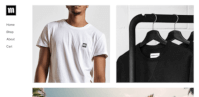 Create your own unique website with customizable templates.